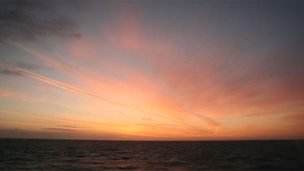 Thought for the day - 20/08/2013 - Canon Angela Tilby
Duration: 02:49
Good morning. Yesterday on this programme we heard that our total UK debt was 500% of GDP. Most of that is personal household debt. We owe one and half trillion between us and a significant proportion of that is mortgage debt. The British economy is unusual in this respect. Other countries foster a lively rental market which serves the needs of middle class professionals as well as those who have little chance of owning property. But here everyone seems to see a mortgage as a status symbol, it says you've arrived. The recovery in house prices, we're told, means things are getting better.

But our love affair with property may not be as healthy as it seems. My father used to say, 'An Englishman's home is his castle'. I always thought that was odd, why didn't we have turrets and a drawbridge? But I think the saying reflects something peculiarly English, that owning a property makes us feel powerful and private. A house is not only owned it is possessed. Except that if you don't pay your mortgage you're made to feel the appalling shame of re-possession, as if you are falling back into the mire of serfdom. We simply assume that renting is only for students and for council tenants and there are fewer of those since Mrs Thatcher made it possible for them to become proud property owners, like us. To rent, to be still renting in your thirties, to rent because you can't afford a mortgage is a sign that you're not worth much. Your money goes down the drain. You've failed.

There are good reasons of course for encouraging home ownership; it spurs people to invest in their communities and it gives stability to families growing up. But our linking it with respectability has a serious down side. Debt is never a true asset, always a deficit. And one of the ways it damages us is by cutting off our choices...
Available since: Tue 20 Aug 2013
This clip is from
Reflections from a faith perspective on issues and people in the news.