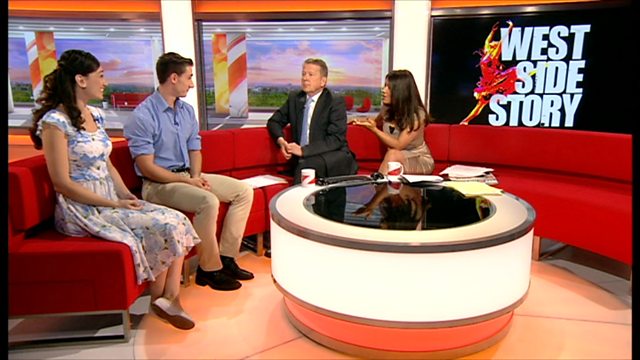 West Side Story: The rivalry between The Jets and The Sharks is still strong 50 years on
More than fifty years ago Leonard Bernstein and Stephen Sondheim brought West Side Story to the stage.
The modern day interpretation of Romeo and Juliet told through New York street gangs shocked Broadway audiences because of its subject matter and its provocative dancing.
Times change and the musical is no longer quite so shocking, but the original songs and choreography remain as the show returns to London ahead of a UK tour.
Bill and Susanna chatted with Jessica Soza who plays Maria, and Anthony Festa who plays Tony about their roles.
West Side Story is on at Sadler's Wells Theatre in London until September 22nd. The national tour begins on September 24th in Liverpool.