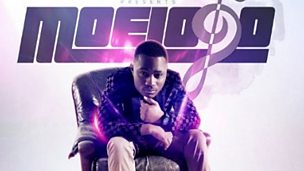 Moelogo is No.1 on Edu's Afrobeats Top 5.
Duration: 22:35
DJ Edu counts down his Top 5 Afrobeats tracks this week!

5. R2Bees - S.O.L.O ft Davido
4. DizZY - JeKin JeKin ft Atumpan
3. 3 Beatz Muzik - Hoje Não Saio Daqui (Oh Tcha Tcharara)
2. Shota - Ben 10 ft M Squared
1. Moelogo - What They Want ft Fuse ODG
This clip is from
Victoria Kimani drops by the studio plus Sef Kombo brings the SA vibes in Xtra Talent!
First broadcast: 18 Aug 2013