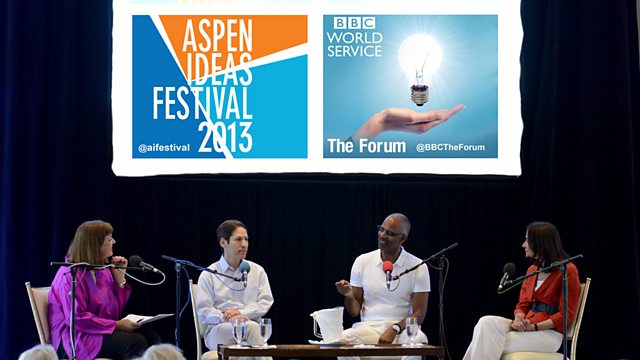 Precision Medicine @ Aspen Ideas Festival
Listen in pop-out player
The Forum @ Aspen Ideas Festival delves into the emerging fields of precision and personalized medicine. How are they transforming the treatment of chronic and infectious disease? Joining Bridget Kendall, two of the top public health officials in the US; Margaret Hamburg at the FDA, and Thomas Frieden at the CDC. We also hear from drugs company CEO Tony Coles, and get the views of a lively audience in Aspen. Photo © All rights reserved by aspeninstitute-internal.
Last on
Mon 26 Aug 2013
02:06

GMT
Margaret Hamburg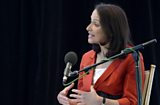 Dr Hamburg is the Commissioner of the Food and Drug Administration in the United States.  One of the FDA's chief responsibilities is the approval of new drugs and medical devices, and she is in the process of modernising the way this happens to ensure that innovative products reach the patients who need them, when they need them.  However, Margaret says that the FDA's job doesn't end with approval, they continue to exercise what she calls 'pharmaco-vigilance' over the entire lifecycle of a medicine. Photo © All rights reserved by aspeninstitute-internal.
Thomas Frieden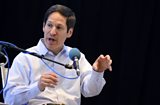 As Director of the US Centers for Disease Control and Prevention, Dr Frieden works to control threats from infectious diseases and deals with health emergencies.  Increasingly this might involve sequencing the genome of an individual microbe, and then interpreting the results in order to determine how the CDC should respond.  While this kind of 'bio-informatics' mapping can now be done in a matter of hours rather than weeks, Tom says the challenge now is to develop the science and to ensure the data are fully interpreted and understood. Photo © All rights reserved by aspeninstitute-internal.
Anthony Coles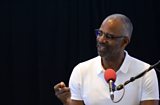 Tony Coles is the CEO and Chairman of Onyx Pharmaceuticals, a California-based biotech drugs company.  They have three drugs on the market, to treat kidney and blood cancers.  He believes that we have moved from the age of serendipity in drug discovery to an age of biology, where an enhanced understanding of the causes of disease, and of the human genome, has led to 'smart' drugs that can specifically target tumour cells, as well as predict potential side effects of a treatment for sub-groups of patients.  Tony says the ultimate goal is to turn cancer into a chronic disease. Photo © All rights reserved by aspeninstitute-internal.
In Next Week's Programme:
Letting go of the past, of places, ideas or traditions.  Why do some of us find it easier than others? With award winning Bulgarian author Miroslav Penkov, British polymath and philosopher Raymond Tallis, and Chinese dancer and choreographer Xu Rui.