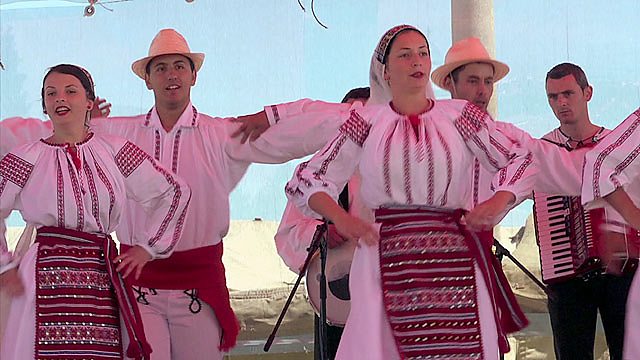 How Romanian men find their fair maidens
Forget dating agencies - for decades a remote mountaintop in Transylvania has been seen as the place to find your perfect mate.
The Maidens' Fair is an annual event in the Carpathian mountains. Thousands of Romanians in traditional dress descend on Gaina Mountain in the hope that they just might meet that special someone.
Greg McKenzie went along - and tried on some traditional dress - to see how much romance was in the air.