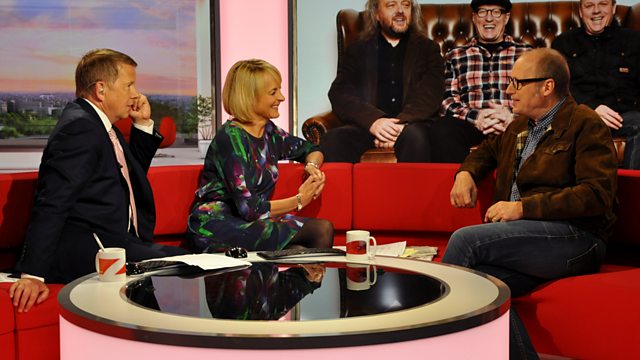 Adrian Edmondson once played a punk and now he's playing punk in the UK
He's best known for his comic roles in the Young Ones and Bottom and more recently for his TV presenting, but never one to be pigeon holed Adrian Edmondson is also the lead singer of a folk band.
The Bad Shepherds perform classic punk hits from bands like The Clash and The Stranglers.
The album "Mud, Blood and Beer" is out on Monday 19th August.
Their tour starts in November, and MasterChef continues tonight on BBC One at 8pm.