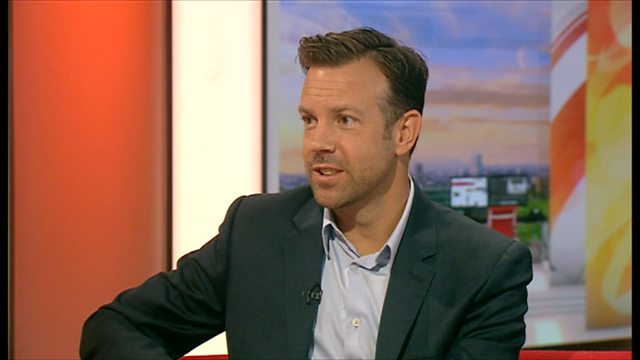 Faking it: Jason Sudeikis talks about getting Jennifer Aniston to like him
Actor, Jason Sudeikis got his big break as a writer on the long running NBC comedy series 'Saturday Night Live' before stepping in to the limelight as a cast member which has led to numerous comedy roles on the small and silver screen.
In his latest film, he stars opposite Jennifer Aniston as a small-time drug dealer who enlists a fake family to help him look innocent as he smuggles marijuana from Mexico into the US.
We're The Millers is out on August the 23rd.