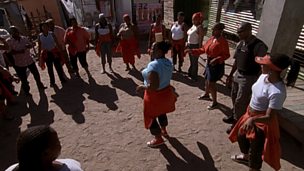 Adapting Carmen (pt 2/3) - Rewriting the story
Duration: 11:44
The story and music from Georges Bizet's 'Carmen' is adapted in order to create new versions of this classic opera. The original story is from a novella by Prosper Mérimée and is retold through different adaptations by the Royal Opera House, the South African screen production 'U-Carmen eKhayelitsha' and the stage version of 'Bollywood Carmen'.
The key elements of the story are love, seduction, betrayal and murder.

The opera 'Carmen' combines these elements with strong characters and powerful, memorable melodic themes. All these ingredients allow for the story to be retold in new settings and with new takes on the original music. Conductor Charles Hazlewood adapted the music for the film version 'U-Carmen eKhayelitsha' and discusses how the story was retold so that it reflected the culture of South Africa. There are strong similarities between the key features of opera and those associated within Bollywood film. 'Bollywood Carmen' was developed into a live stage production and tells the well-known story by combining acting, song and dance within a new stylistic context.
Available since: Wed 4 Sep 2013
This clip is from
A behind-the-scenes look at three very different versions of George Bizet's opera, Carmen.
First broadcast: 04 Sep 2013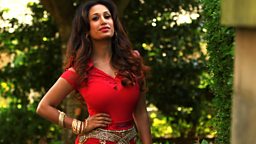 More clips from Adapting Carmen: Re-imagining a Classic