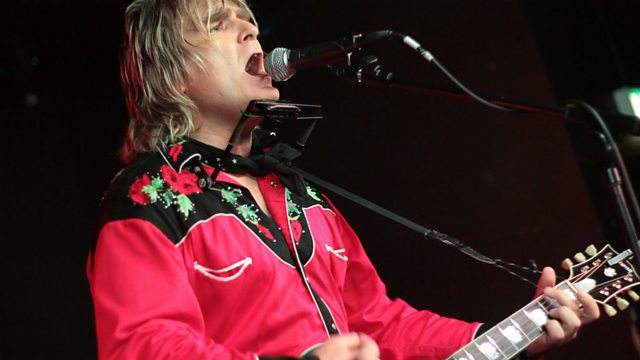 LIZ AND MIKE PETERS
Liz chats to Mike Peters of The Alarm about their movie Vinyl, which tells the story of how they fooled the music industry with a fictitious young group in 2004.
The Alarm formed in Rhyl in North Wales in 1981. Their 1984 debut album Declaration was made the top 10, and they enjoyed chart success with their next 3 albums. They enjoyed a strong live reputation and developed a loyal following. After their 5th studio album Raw in 1991 Mike left the band and pursued a solo career. In 2000 he started using The Alarm name again.
In 2004 they carried out a hoax on the music industry and got a young band to front their song, using the name The Poppy Fields. The movie Vinyl tells this story.