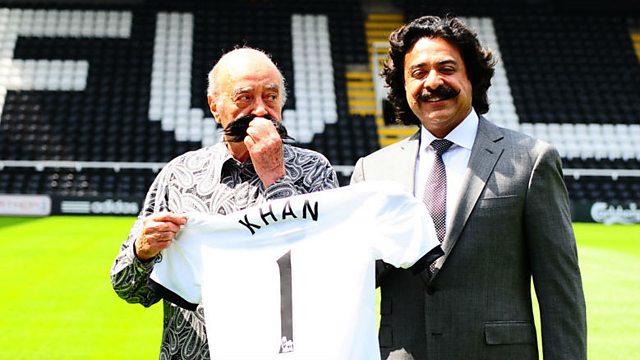 Khan he do it?
We hear from the Premier Leagues newest owner. Shahid Khan tells us why he bought Fulham, the differences and similarities between owning sports clubs in different parts of the world and the method he uses to keep his moustache in rude order.
Alan Pardew speaks candidly about his summer away from the stress and strain of football management, and reveals how his mum is stealing herself for another season of abuse directed at her son.
The start of the season for fans, players and managers alike is full of hope, an air of expectation and the ability to dare to dream. That's not the case for everyone though, for some this is the realisation they are no longer professional footballers. We hear from two now faced with that prospect and how to deal with that from Brunel University, Dr Misia Gervis is a Sport Psychology and consultant for The English Football Association
In the latest in our "What if" series we ask… What if Sky had never broadcast football? Joining us to discuss this hypothetical is Brian Barwick former chief executive of the Football Association and Professor Tom Cannon from Liverpool University
For many the new football season will mean a summer of normal conversation with loved ones or work colleagues will come to an end, and the incessant noise of football chatter will begin. To help navigate through this transition and to enable everyone to talk the language of football we have employed the services of Adam Hurrey from the website www. Football Clichés .com for a crash course.
Last on
Sat 17 Aug 2013
10:06

GMT