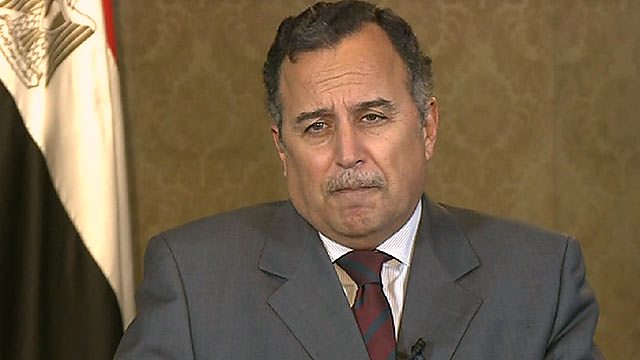 Egyptian foreign minister: 'No desire to use force'
In Cairo there has been mounting tension over plans to break up the two mass sit-ins by thousands of protesters loyal to the ousted President Mohammed Morsi.
More than 100 Morsi supporters have also been killed in clashes with security forces. At least 80 died in a single incident near the Rabaa al-Adawiya mosque on 27 July.
Egypt's foreign minister Nabil Fahmy says the government has "no desire to use force" to break up the demonstrations "if it's possible to resolve this through persuasion".