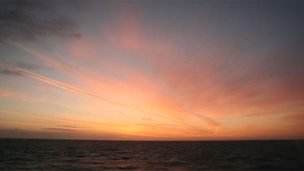 Thought for the day - 06/08/2013 - The Right Reverend Graham James
Duration: 02:42
Good morning.  Feeding the world's growing population is a big challenge, which has led scientists in the Netherlands to create the first laboratory cultivated beef-burger. I can't say something made from muscle tissue developed from a cow's stem cells sounds all that appetising. But yesterday the burger was brought to London, cooked and eaten at a news conference. Even the scientists said it didn't taste that good, though there's plenty of competition for tasteless burgers at summer barbecues all over the country.

The potential environmental damage caused by large increases in livestock production is one of the reasons for this research. A growing human demand for meat is another. Some argue we simply have too many people in our world and that's the problem. But our world is also one in which a huge amount of food is wasted or thrown away while a billion people are undernourished. Vegetarians are quick to point out that the hungry could be fed without the need for meat at all. It's true that systems of supply and affordability of food will remain crucial, whatever the new food technology.

Food and faith are often connected. What you eat and don't eat varies according to your religion. Dietary rules are commonplace for Jews, Muslims and Hindus. Alcohol is often forbidden outside the Judaeo-Christian tradition. I remember Rabbi Lionel Blue once saying that in Western religions God comes to people through their thoughts and feelings whereas in many Eastern faiths he comes via their taste-buds. Think of the Passover meal when the bitter herbs remind Jews of their ancestors' captivity and suffering, while the salt water is a reminder of their tears. We are, so it's said, what we eat. Walter de la Mare turned this thought into a ditty...
This clip is from
Reflections from a faith perspective on issues and people in the news.