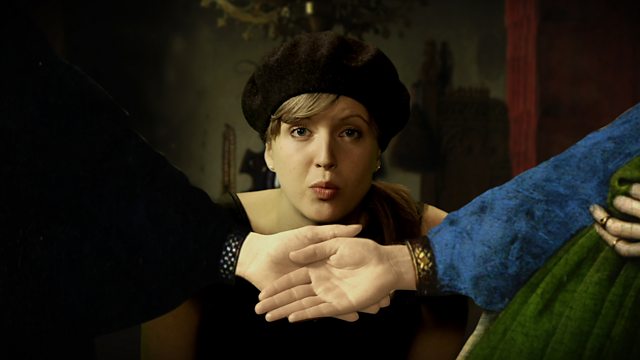 Your Paintings - Jan van Eyck's 'Arnolfini Portrait'
A statue comes to life in a magical gallery and climbs into the painting 'Arnolfini Portrait' by Jan Van Eyck, encouraging us to help her do some detective work. Inside the painting she explores the clues that Van Eyck painted into the picture, giving us meanings behind dogs, candles and even oranges. We learn about the techniques Van Eyck uses in his painting, and his placement within the artistic world at the time of the painting and beyond.
In a mixture of live action, animation and elements of the painting itself, the clip brings the painting to life and ends by encouraging viewers to look for more meanings and clues.