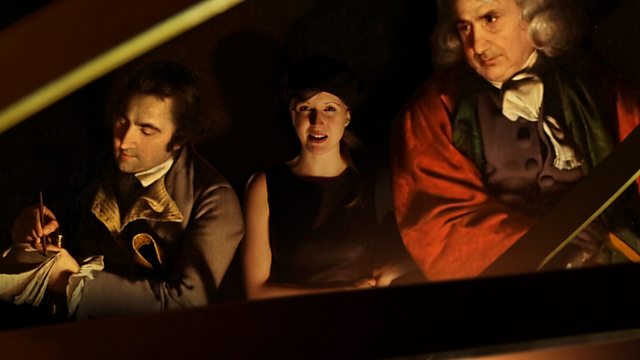 Your Paintings - Joseph Wright of Derby's 'Orrery'
A statue comes to life in a magical gallery and walks into the painting 'A Philosopher Giving That Lecture on the Orrery where a Lamp is put in Place of the Sun' by Joseph Wright of Derby. Inside the painting she explores Wright of Derby's use of a single light source to draw attention to particular elements of the work, and discusses representation of the period of Enlightenment in works of art. We explore the techniques Wright of Derby used to create his works, and his placement within the artistic world at the time of the painting and beyond.
In a mixture of live action, animation and elements of the painting itself, the clip brings the painting to life and ends by encouraging viewers to paint a modern invention or discovery in a way that explains its purpose.