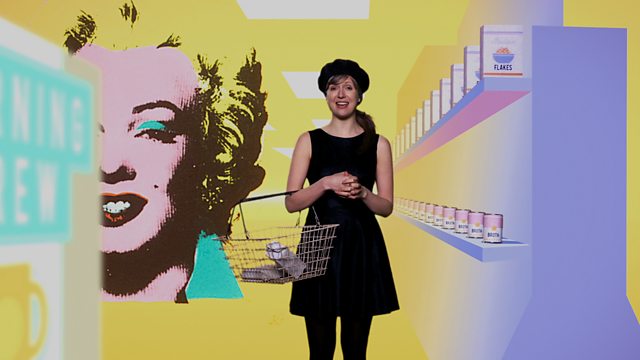 Your Paintings - Andy Warhol's 'Marilyn Diptych'
A statue comes to life in a magical gallery and climbs into the painting "Marilyn Diptych" by Andy Warhol. Inside the painting she explores Warhol's fascination with celebrity and the notion of celebrity as product. We explore techniques Warhol used to create his works, and his placement within the artistic world at the time of the painting and beyond.
In a mixture of live action, animation and elements of the painting itself, the clip brings the painting to life and encourages viewers to question the nature of celebrity and prompts a discussion of what each of us would be famous for.