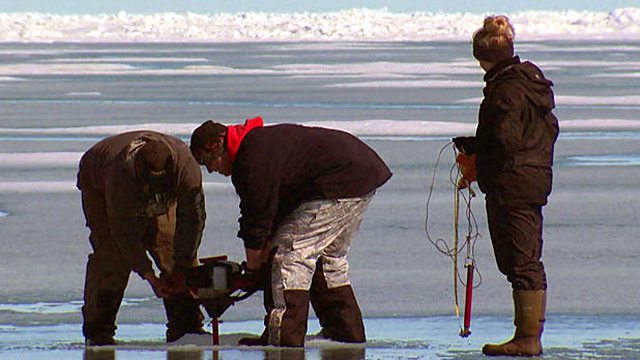 Alaska's disappearing ice
Scientists are constantly monitoring the thickness and extent of the Arctic's ice cover. Their results show the ice is getting thinner and younger. Ice that lasts for more than three or four years is now a rarity.
HARDtalk's Stephen Sackur took a ride on the Arctic ice and spoke to Ignatius Rigor, Professor of Oceanography at the University of Washington, who predicts the rate of climate change could increase.