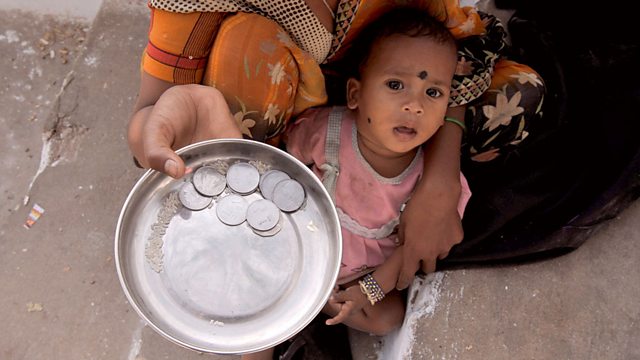 Sharing Prosperity and Power
Listen in pop-out player
This week we look at sharing – wealth, power, responsibility and of course, ideas. When it comes to the world's new economic giants, which country has done better at meeting the needs of those trapped in poverty? Are there universal principles or does each country have to find its own path? And what's the role of democracy? Joining Bridget Kendall to discuss these huge issues are:
Nobel Prize-winning economist and philosopher Amartya Sen, who asks why the elite in his native India are happy to benefit from the country's economic growth, but ignore the devastating poverty and inequality right under their noses.
Professor of Global Economics, Yasheng Huang, who believes his native China is heading for a major financial crisis unless the government begins to share more of its GDP (Gross Domestic Product) with ordinary Chinese households.
Middle Eastern politics professor Salwa Ismail, who says that recent protests in Egypt, Turkey and Brazil show that many people around the world now feel electoral democracy is simply not allowing them to share real power.
(Photo: Woman with child holding out a begging bowl. Credit: AFP/Getty Images)
Last on
Mon 12 Aug 2013
02:06

GMT
Amartya Sen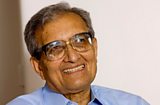 Amartya Sen is Professor of Economics and Philosophy at Harvard University. His work on welfare economics and the underlying mechanisms of poverty won him a Nobel Prize in 1998.  His latest book, co-written with Jean Dreze, is about India. It's called An Uncertain Glory, and focuses on India's contradictions. On the one hand celebrated as the world's biggest democracy, with impressive levels of growth and creativity, and on the other a country still riven with inequality, inefficiency and corruption, with a huge underclass stuck in poverty and deprivation. Professor Sen argues that the political elites and the media need to stop ignoring the plight of the poor and start advocating the sharing of income more widely.

Yasheng Huang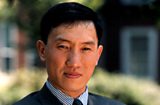 Yasheng Huang is Professor of Global Economics and Management at the MIT Sloan School of Management in Boston. He founded and runs the India Lab and the China Lab there, helping entrepreneurs in those countries improve their management skills. He has written extensively about China's economic 'miracle', and argues that some people have overstated it. Although it may look as though China is booming, the reality is more complicated. He believes that China's state capitalism model is fuelling a problem of its own making, by stifling the internal consumer demand it needs to keep growth going in the future.
Salwa Ismail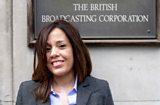 Salwa Ismail is Professor of Politics with reference to the Middle East at the School of Oriental and African Studies at the University of London. In recent years she has been taking a close look at the seismic political developments in her native Egypt. She argues that the protests against President Morsi's government that led to his removal by the army there last month, chime with mass protests in other countries around the world that have had electoral democracy for much longer – Turkey and Brazil for example - and that many people now feel this political model is simply not allowing them to share real power.  
60 second Idea to Change the World: Talk back to the talking machines!
Politics Professor Salwa Ismail suggests we invent a device that allows us to speak back to Public Address systems and automated messages. The 'speak-back' device would come wired to detect the source of public address messages, instructions and warnings and direct a citizen's response. So, when the automated message in the metro, for example, addresses the sole passenger in the lift to "stay clear of the doors, please", this passenger can respond reassuringly that she has done so. Similarly, when the PA message instructs commuters to stand on the right-hand side on escalators, they can press a button on their speak-back device, giving their assessment of the feasibility of doing so. This multi-purpose device will encourage active citizenship by allowing us to speak back to the mechanical instruments that govern our everyday lives.
In Next Week's Programme:
Inner Voices: How do we communicate with ourselves? With novelist Aamer Hussein, psychologist Charles Fernyhough and internet expert Aleks Krotoski.