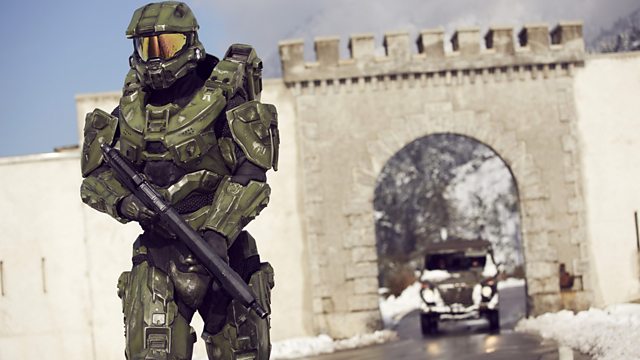 Confessions of a Gamer
Listen in pop-out player
A fresh look at the week's global news from across the World Service's 27 language sections, with presenter David Amanor.
Letter from Kampala
Ugandan MPs have passed a controversial bill limiting public protests. Police approval will now be required if three or more people want to gather to discuss political issues - which could make meeting friends for a chat quite a complex operation. Catherine Byaruhanga reports.
War games
Patriotism, profits, and plenty of adrenalin - what lies behind the appeal of video war games? And with the lines blurred between fantasy and reality, should Iran, and Japan be worried by the latest gaming titles like Battlefield Three and Glorious Mission? Zhuang Chen of BBC Chinese, Hossein Sharif of the Persian Service and BBC Mundo's David Cuen get on their consoles.
Life in the freezer
Antartica is the coldest place in the world - the lowest temperature recorded was minus 89C. BBC Mundo's Anahi Aradas reflects on what it's like to be a reporter on the cusp of the south pole.
Burma 88
The Burmese Service this week has been marking 25 years since "8888" - the start of Burma's pro-democracy movement in August 1988. At the time, Thin Htar Swe was in London, a new recruit to BBC Burmese; Yee Yee Aung was teaching at a university when the protests against the military government began; and Soe Win Than was a student in Rangoon.
Festival fever?
BBC Africa's Audrey Brown and BBC Brasil's Monica Vasconcelos share stories about the highs and lows of going to - and performing at - music festivals.
Online Greatest Hits
Our internet guru Thomas Pappon is away this week so his distant cousin Marco Silva gives a rundown on the big-hitting stories across the World Service language sites this week - including the sporting prowess of the Turkmen president and an unexpected home for Vietnamese coffee.
(Image: Still from a computer game. Credit: Getty)
Last on
Sat 10 Aug 2013
02:06

GMT