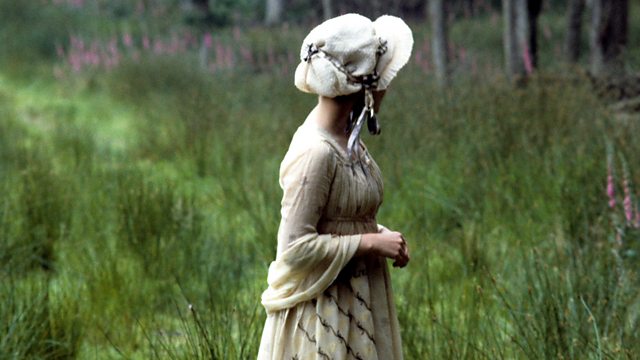 Sense and Sensibility: Marianne meets Willoughby
In this scene from Jane Austen's classic novel Sense and Sensibility, dramatised by Helen Edmundson, Marianne and Elinor discuss their opposing thoughts on love.
Marianne runs away, but falls on the wet grass, leading to her first meeting with Willoughby.
Credits:
Elinor - Amanda Hale
Marianne - Olivia Hallinan
Willoughby - Ben Lamb
Featured in...
A collection of programmes from Radio 4 referencing Jane Austen and her work.