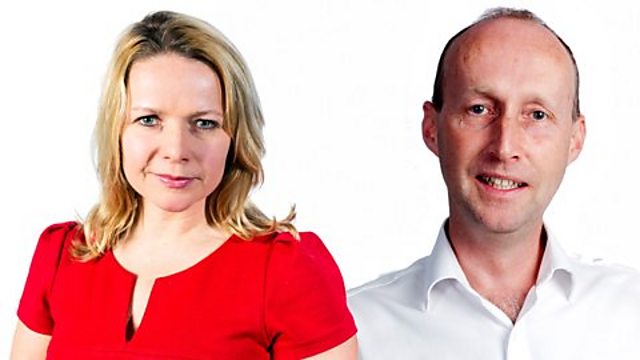 Greek Jobless Rate Hits Record 27.6%
Listen in pop-out player
Greece's jobless rate for May hits a record 27.6%, the highest in the eurozone and more than double the region's average. The latest figures also show that almost two thirds of those aged between 15 and 24 are out of work.
Things are slowly returning to normal at East Africa's busiest airport, Jomo Kenyatta International in Nairobi, following yesterday's fire, but the blaze and its impact raise questions about the region's infrastructure.
We get to grips with new technology from Paypal which lets shoppers pay for goods and services using their face, and ask retail expert Andrew Simms whether this sort of thing could make it easier for small retailers to compete with the supermarket giants.
And, Jean-Michel Devernay, from the World Bank, talks about plans to pump $340m (£218m) into a hydro-electric power plant in Africa, which will supply Rwanda, Tanzania, and Burundi.
Last on