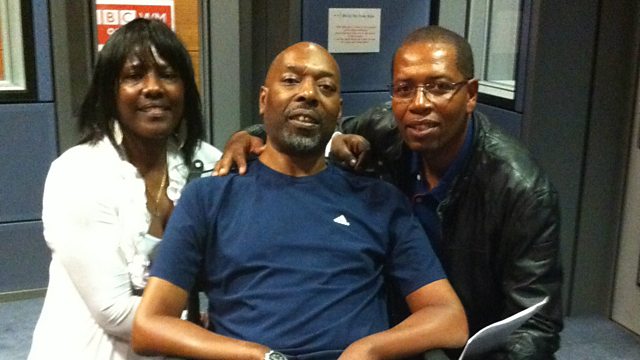 Living positively with Motor Neurone Disease - WM
What would you do if you suddenly lost the ability to walk, talk and eat by yourself?
Motor Neurone Disease (MND) is a progressive disease that attacks the motor neurones, or nerves, in the brain and spinal cord. This means messages gradually stop reaching muscles, which leads to weakness and wasting.
Hector James from Birmingham was diagnosed with MND 2 years ago. Before MND he was a semi pro footballer and had a full time job. He now uses a wheel chair and the illness has affected his speech and mobility.
Hector and his wife Joyce visited the BBC WM studios and in this excerpt they talk to Nikki Tapper about their life with MND.