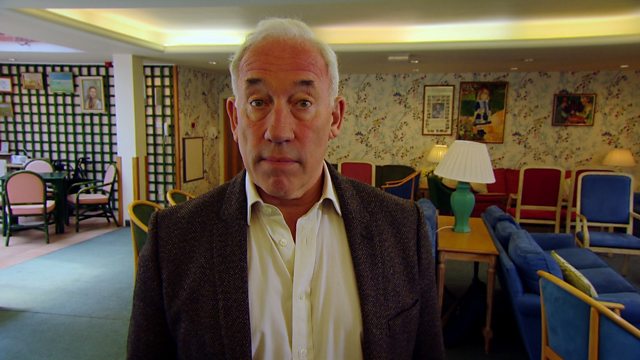 Simon Callow's BBC Lifeline Appeal for Live Music Now - BBC ONE
Actor Simon Callow makes an appeal on behalf of Live Music Now, a charity using music and interactive performances to tackle isolation and loneliness in older people. The charity believes that music can have transformative benefits for people's quality of life.
The film features 86-year-old David, who struggled to cope after the death of his wife, the onset of dementia, and a move into residential care. His daughter Rose has watched her formerly contented, sociable father become increasingly withdrawn from all social interaction. She talks about the genuine difference that the charity's music workshops in David's care home made to his behaviour and to their relationship.