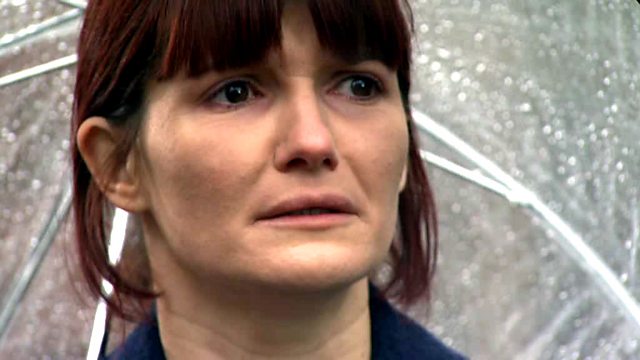 Kelly-Marie is manipulated by sly journalist Iain Millar
DCI Donald orders a media black out, including the taking down of Callum's missing posters. In desperation Kelly-Marie agrees to speak to unscrupulous journalist Iain Millar, unaware the blackout is to avoid spooking the kidnappers into harming Callum.
At first Kelly-Marie is reluctant to answer Millar's questions, but he manipulates her and she spills the beans about the information Jimmy got out of Matty, which Matty then denied.
Will Kelly-Marie regret going against Donald's orders?