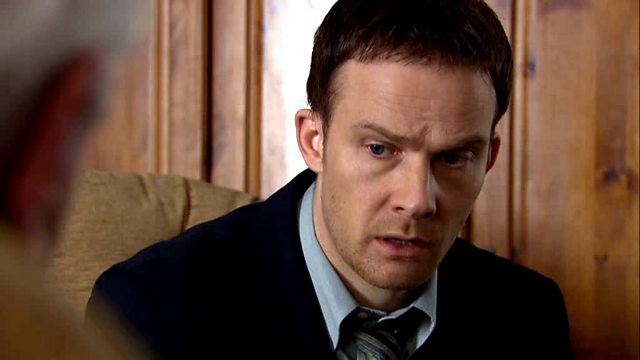 Edward snubs Will's apology
Will has hurried to see Edward after getting a call from the carehome that his father has had a fall. Guilt-stricken Will tries to apologise for writing Edward a letter criticising him, but Edward cuts him short.
Will is concerned by Edward's out of character behaviour, but is reassured by careworker Alan, who tells Will he'll deal with Edward. When will Will realise that Alan is abusing Edward?