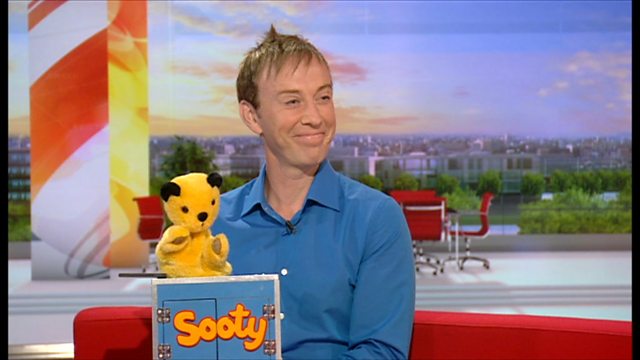 Izzy Whizzy Sooty's still getting busy at 65
Sooty and Richard Cadell are celebrating the little bear's 65th birthday.
The bear also found a way to keep Breakfast's Charlie Stayt cool in the middle of the heatwave.
The Sooty Show is on CITV on weekday mornings 9.10am.
The new series starts on ITV and CITV in September.