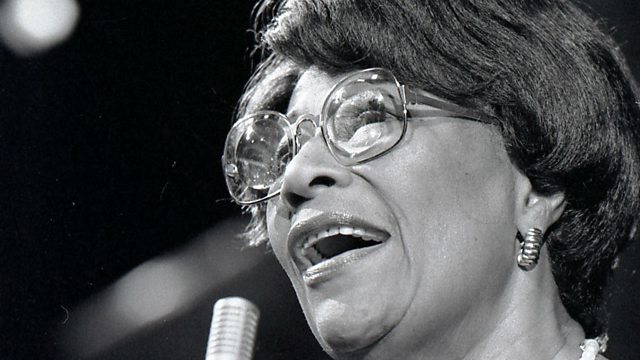 Ella Fitzgerald is inducted into Michael Ball's Singers Hall of Fame
Nominator: Anne Rowe
From: Basingstoke
Anne has her nomination of Ella Fitzgerald inducted into the Singers Hall of Fame on Sunday Night with Michael Ball.
Why: "Her rich smooth voice was so versatile, she was an accomplished singer of both jazz and ballads and was widely admired by her fellow musicians. Before we were married, in the early 1960's, my husband and I would meet each other after work and go to the local coffee bar for a 'frothy coffee'. Of course there was a juke box and one of our favourites was Ella singing 'Everytime we say goodbye' - it became 'our tune'."
Well we're happy to play your tune! Thanks for getting in touch Anne!
Featured in...
Michael invites you to nominate your favourite singer for a place in our Hall Of Fame.