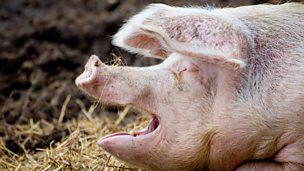 What does a pig with a new voice box sound like?
Duration: 01:47
Could research on pigs hold the key on how to provide new voiceboxes for humans? Professor Martin Birchall from University College London talks to Inside Science's Adam Rutherford about the world's first clinical trial of a stem cell-based organ transplant that aims to provide a replacement larynx, or voicebox, for people.
Available since: Fri 12 Jul 2013
This clip is from
Could the same knowledge used to save lives create viruses to use as weapons of terror?
First broadcast: 11 Jul 2013