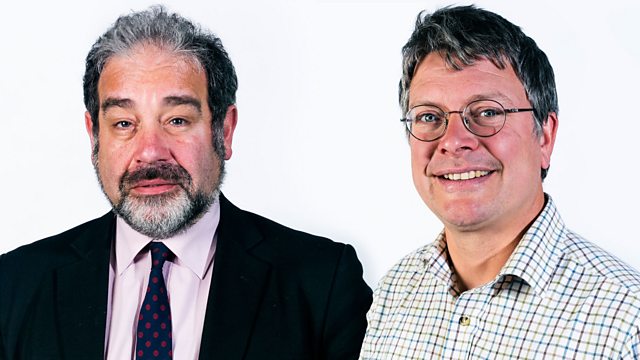 How Hollywood is Changing America's GDP
Listen in pop-out player
We analyse the small signs of a US recovery after the latest GDP figures out today. And, Hollywood is involved in a new way of calculating how much America's economy is worth - is this a realistic change to GDP or fiddling the figures?
Plus, the story uncovered this week of how the Bank of England helped the Nazis sell the gold they had stolen from Czechoslovakia - all just months before World War II. And, we ask if the tradition of bullfighting is being hit by the recession in Spain.
We examine social awkwardness and why many Chinese in Australia have yet to master the art of small talk. Plus, why Private Eyes face regulation in Britain.
We are joined by two guests on opposite sides of the Pacific, Business Standard journalist Jyoti Malhotra in Delhi and the contributing editor to Vanity Fair magazine, Bethany McLean in Chicago.
Last on
Life in Israel and the Palestinian Territories