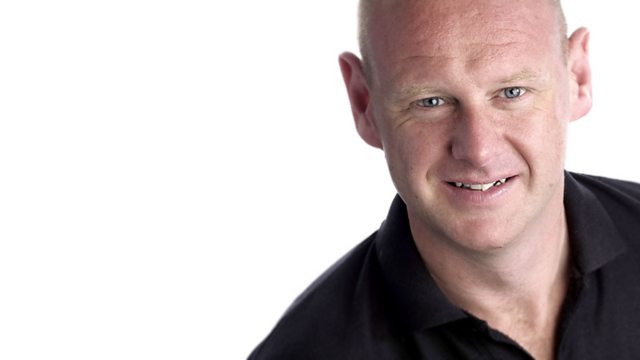 Steam Carriage and Wind in the Willows
Neil climbs on board a 1902 steam carriage at the Netley Marsh Steam and Craft Fair, and hears about The Point Youth Theatre's unique production of Wind in the Willows.
Lena Samuels reviews another DVD. Hampshire county bowler Steve Whitehead brings us up to date with news and results from the bowls leagues, Chris Carnegy has some original and local poetry and there's a chance to help compile the A-Z playlist.
For those on the roads across the south of England, there is travel news as it happens. And a smile is promised as the weekend draws to a close.
Neil's Sunday evening programme is a mix of reviews and previews from the world of arts and culture, mixed with a selection of music that will leave you wanting more.
BBC Radio Solent offers a choice of listening on a Sunday evening.
Neil is on FM, AM online, The Paul Miller Soul Show is on digital radio and online.
Last on
A-Z Playlist. Maps
Abba – S OS  Map
Blurred Contour Lines – Robin Thicke
Chris Rea – Road To Hell
Dancing In The City – Marshall Hain
Elton John – The Border Song
Frank Sinattra – High Way
Going My Way – Bing Crosby
Helen Shapiro – Walking Back To Happiness
I Saw Her Again Last Night – Mapas & Papas
Jesus Was A Capricorn – Kriss Kristofferson
Keep On Running – Spencer Davis Group
Lost In France – Bonnie Tyler
Moody Blues – Lights In Prestatyn
New World – Tom Tom Turnaround
Orchard Road – Leo Sayer
Proclaimeers – 500 Miles
Quicksilver Messenger Service – Maiden Of The Cancer Moon
Ralf McTell – Streets Of London
See You Later Aligator – Hill Haley & The Comets
Tasmin Archer – Sleeping Satellite Navigation
U2 – Survey, Ordnance Survey
Ventura Highway - America
Wherever I Lay My Map That's My Home – Paul Young
Xanadu – Olivia Newton-John & ELO
Yellow Roads Of Texas
ZZ Top - The Road To Viva Las Vegas