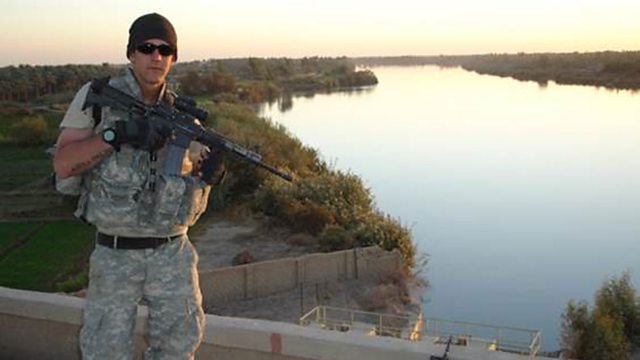 I Blew Whistle on Army Deaths
Listen in pop-out player
Babita Sharma talks to Justin Watt, the US soldier who blew the whistle on his fellow troops after they raped a girl and killed her and her family during the Iraq War.
Pakistani student Khan Muhammad Qureshi describes his mission - to save the trees in his home district of Diamer in the north of the country.
Shawnee Baughmann the student who donned a virtual reality helmet to find out how it feels to be a cow!
Plus, British playwright Alan Bennett.
Last on