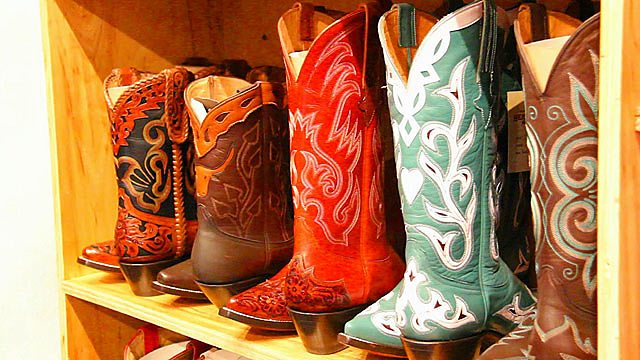 Boots made for more than walking
Sales of cowboy boots are booming in the US despite the recession.
And for many there really is only one place to buy them - Texas - the spiritual home of cowboy culture.
Heather Alexander went to see what was on offer, how the boots were made, and even met a boot whisperer able to recommend the perfect pair.