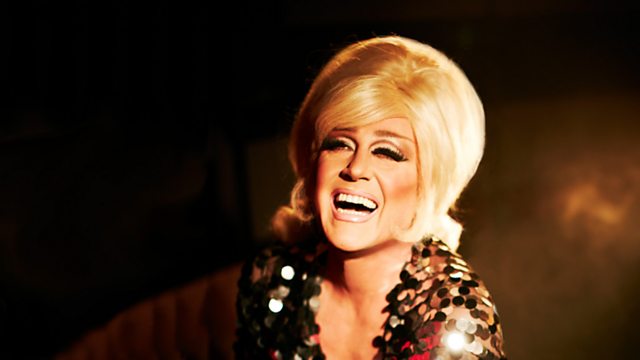 Ty Jeffries: "I make my own eyelashes"
Ty Jeffries (aka Miss Hope Springs) talks about the time it takes to get ready for a show and what lengths he goes to achieve his 'look' before he performs at The Crazy Coqs Cabaret room, Brasserie Zedel, in London's Piccadilly on Sundays.
Ex-Las Vegas showgirl, pianist and nightclub singer Miss Hope Springs is the creation of composer and lyricist Ty Jeffries, the son of the late actor and director Lionel Jeffries. Ty spent his formative years in Hollywood where his father had moved to work on the film Camelot.
Featured in...
Listen to a selection of clips from recent and upcoming programmes.