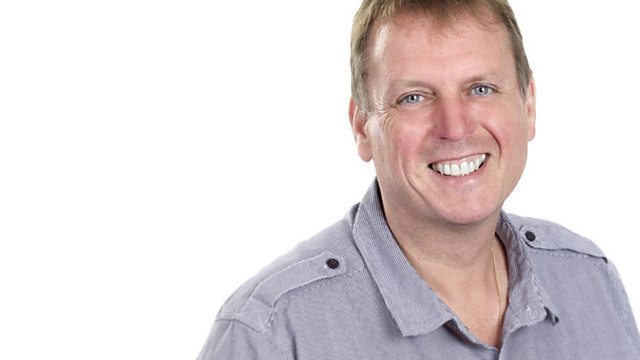 Live music from The Three Belles, Peter & Nele, Joey Taylor and Gwyneth Herbert
James Santer sits in. Live and local music, special guests and lots of fun for Saturday. Among the guests today, James is joined by The Three Belles – a 1940s vocal trio inspired by The Andrews Sisters, eighteen year old singer-songwriter Joey Taylor from Tiverton, Americana inspired Peter Crawford from Cornwall, and Belgian songstress and actress Nele.
Last on
The Three Belles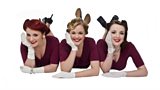 This 1940's vocal trio, The Three Belles, are a close harmony singing group inspired by The Andrews Sisters.

They live in Hertfordshire but travel up and down the country, bringing their 1940's experience night to Exeter on the 9th August.

And they'll be bringing a bit of wartime harmony to today's show and performing tracks from their new album called 'In Full Swing'.
You'll find more info on their website HERE
Peter Crawford & Nele Needs A Holiday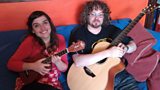 Peter Crawford is a Cornish singer/songwriter (and former teacher) playing Americana acoustic songs.
Nele (try to pronounce it as "naila" and you are getting close) is a Belgian songstress and actress
They met whilst on a tour of Germany, Belgium and Holland in 2012 and have toured twice together since.
There's more info on Peter HERE
And find out more about Nele and her band 'Nele Needs A Holiday' HERE
Joey Taylor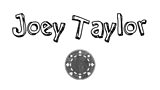 Joey Taylor is an acoustic artist from Tiverton will be performing tracks from his brand new EP 'Chips' which is out now.
Make sure to give his Facebook page a 'Like' HERE
Gwyneth Herbert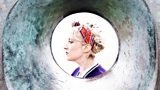 Gwyneth Herbert drops into the studio whilst touring the South West with her critically acclaimed 'Sea Cabinet' show.