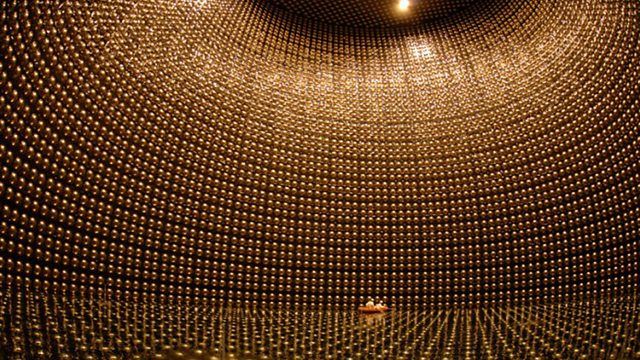 What neutrinos might tell us about the big bang
Neutrinos give a clue to the existence of matter
Ghostly neutrinos, atomic particles can flip between different forms. Theories argue that equal amounts of matter and antimatter should have been created in the big bang but as the objects around us testify – this simply wasn't the case. Neutrino flipping might start to explain why this is so.
Incidence of kidney stones is set to increase
Kidney stones – a real pain in the side and they are on the increase. Dr Mark Porter looks at why this might be so and also finds out what it is like to have them.
Astronaut hopeful is put through her paces
Buzz Aldrin launched a global competition to find a new cadre of astronaut. The competition was tough – with 87,000 UK applicants. Follow Sue Nelson as she is put through her paces – trying to win a place in the finals in Florida.
Image Credit: The T2K Collaboration
Last on
Sun 21 Jul 2013
14:06

GMT