Survival at Sea
***Some listeners may find parts of this programme upsetting***
If by accident you are thrown into icy waters, what can you do to help your chances of survival? As Professor of Survival and Thermal Medicine, Michael Tipton, explains, there are a number of things that will help you, but they are surprisingly counter-intuitive. And it's not just about what you do physically. Professor Dinesh Bhugra from the Institute of Psychiatry suggests that your attitudes to your family and wider community also play a crucial role. Perhaps that's what spurred on Gulli, the real-life hero of Icelandic director Baltasar Kormákur's film The Deep, as he successfully braved the freezing waters of the North Atlantic for several hours.
(Photo: Production still from the film The Deep directed by Baltasar Kormákur. Credit: PMK-BNC Production)
Last on
Mon 22 Jul 2013
02:06

GMT
Baltasar Kormákur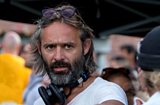 Born in 1966 in Reykjavik in Iceland, Kormákur's first career was an actor. However it is as a director and theatre entrepreneur that he has really made his name and is now considered to be Iceland's major director of films. While working with his actors, Kormákur is known to put himself through the same situations. In the case of The Deep, he spent many hours alongside his lead actor, in the freezing North Sea waters, being thrown against the rocks in rough weather.  Photograph c/o Baltasar Kormákur
Michael Tipton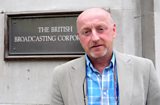 Professor Tipton is Director of Research for the Department of Sport and Exercise Science at Portsmouth University. He has spent more than 17 years researching survival at sea and thermoregulation in heat and cold environments. Part of his work is to highlight that drowning and hypothermia are not necessarily the primary cause of death in cold waters and that there are many ways to improve survival rates.  
Dinesh Bhugra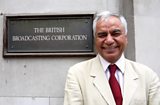 Professor Bhugra from the Institute of Psychiatry, at Kings College in London, is a former President of the Royal College of Psychiatrists, and Chair of the UK's Mental Health Foundation. Following the 2004 Tsunami in SE Asia, he joined a WHO team to study strategies used by victims of coping with the disaster. 
60 second idea
Dinesh Bhugra claims that the world may well be a better place if backpackers were trained to carry their rucksacks carefully. Carrying heavy goods is not new but backpacks seem to pose extra risks to their fellow passengers. It would appear that in backpackers their sense of how much space they need disappears and they don't seem to realise that their slightest movement may disturb or even hit others around them. So maybe they should require training to carry their luggage and perhaps even a licence? Or should we consider giving the dangerous rucksack carriers points like poor drivers and insist that the points be displayed on the rucksacks?
Next week
Unlocking the secrets contained within crystals, from the ancient mega-crystals growing deep underground in Mexican caves, to microscopic protein crystals being grown in labs by robots. With biophysicist Elspeth Garman, cave scientist Penelope Boston and artist Roger Hiorns.