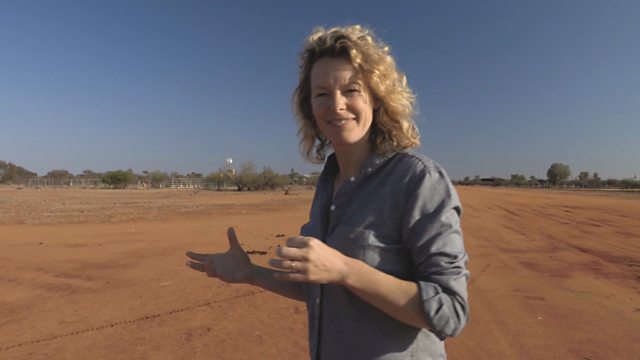 Kate humble takes part in a muster of sheep in Outback Australia.
Australia was founded on shepherding, and today it is one of the world's largest sheep producers. Kate Humble heads into the desert lands of the Outback to one of the largest sheep stations in Australia. 25,000 sheep are raised on a million acres of pasture, and Kate takes part in a muster, helping to round up sheep using motorbikes and aircraft.
To maintain its position at the vanguard of the industry, Australians are employing the latest breeding technology. Kate visits a farmer who is leading the way in embryo transfer and genetic testing. With global demand for meet set to rise exponentially, Kate asks if this is the future of herding ­ or is there another way?