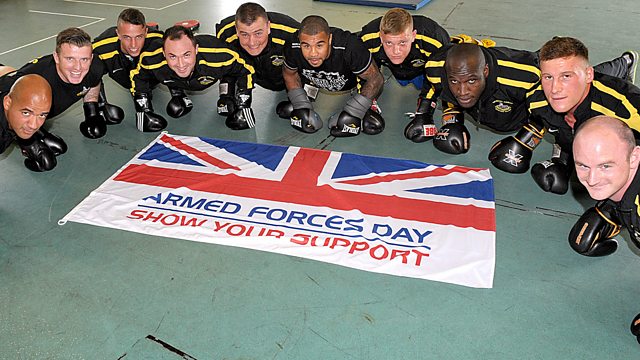 Army Boxing
Squaddies in Rutland were put through their paces when they were visited by Leicester's own professional boxer - Rendall Monroe!
He boxing binman went to meet the "2nd Battallion Royal Anglian Regiment" at Kendrew barracks in Cottesmore to offer advice on physical fitness and even went a couple of rounds in the ring!
BBC Radio Leicester's Bridget Blair went along to get a ringside seat.