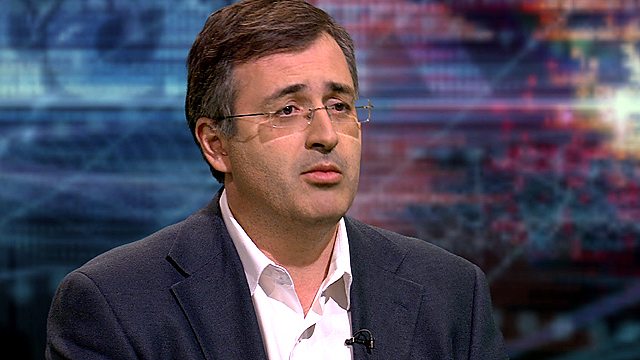 'Russia is becoming more inward looking' - economist, Sergei Guriev
Top Russian economist Sergi Guriev had been advocating liberalising economic reform in his country.
But after becoming involved in the case of former oil oligarch Mikhail Khodorkovsky, he found himself under pressure from the authorities and decided to go into exile.
Mr Guriev told HARDtalk's Gavin Esler about his concerns over Russia's economic model and why he left the country.
A spokesman for President Putin has previously said the Kremlin had no hand in Mr Guriev's departure from Russia.