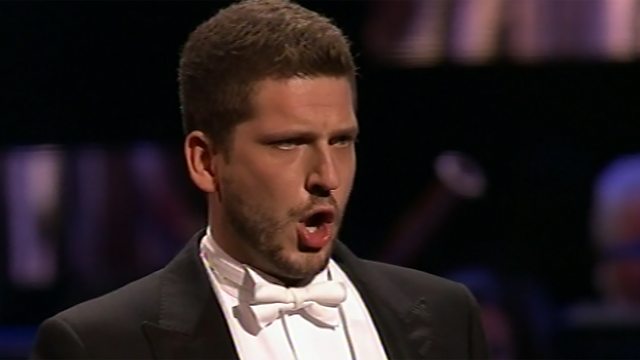 Marko Mimica (Croatia), The Final
Bass-baritone Marko Mimica from Croatia sings Uldino, Uldin? … Mentre gonfiarsi l'anima?…Oltre a quel limite (Attila) by Verdi in the BBC Cardiff Singer of the World 2013 finals.
About the music: Attila, king of the Huns, is encamped near Rome. He awakes in terror and tells his servant, Uldino, about a terrible dream in which an old man stops him at the gates of Rome, grabs him by the hair and orders him to stop his attack on the holy city.