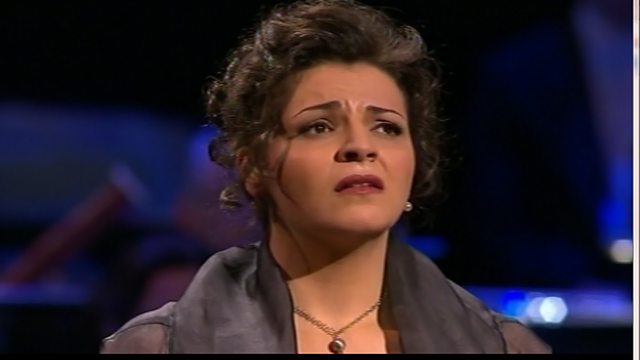 Teresa Romano (Italy), The Final
Soprano Teresa Romano from Italy sings Pace, pace, mio Dio (La forza del destino) by Verdi in the BBC Cardiff Singer of the World 2013 finals.
About the music: In a cave near a monastery, Leonora is spending the remainder of her life in repentance for the tragic events which have resulted from her enduring love for Alvaro. She prays to God to end her suffering and grant peace to her tortured soul.