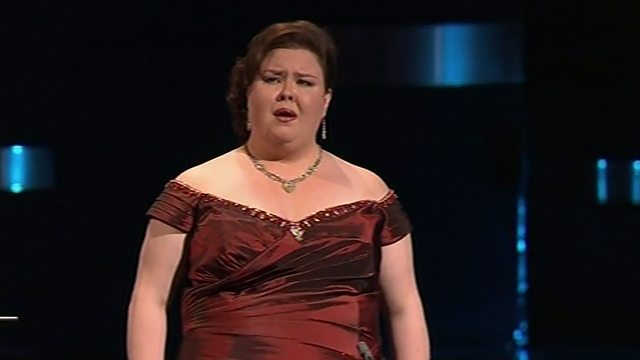 Jamie Barton from the USA wins the Song Prize for 2013
Mezzo-soprano Jamie Barton from the USA sings Music for a while by Purcell/Britten in the Song Prize final of BBC Cardiff Singer of the World 2013.
About the music: This comes from Purcell's incidental music for John Dryden and Nathaniel Lee's play Oedipus. 'Music for a while will all your cares beguile' is sung by a priest, trying to conjure up the ghost of King Laius to find out who murdered him. These Purcell settings were re-arranged by Britten in 1944 for Joan Cross.