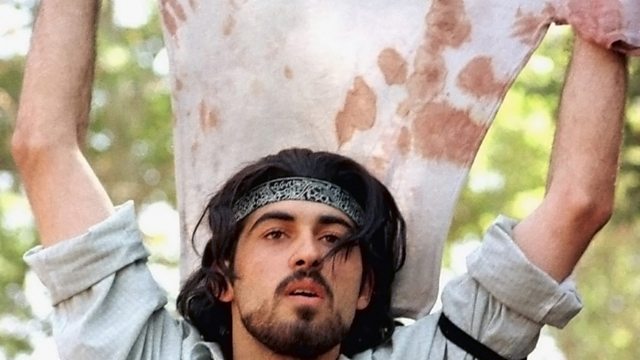 Iran Student Protests
In 1999, reformist students in Iran launched a wave of anti-government demonstrations. At the time, they were largely against the Islamic regime. The History Hour speaks to Ahmad Batebi, the student who became an unwitting symbol of the unrest. The programme also remembers the French resistance leader, Jean Moulin, and hears from the American rock DJ who organised a protest against disco music in 1979.
Photo: Ahmad Batebi holds up a T-shirt belonging to an injured friend, Tehran, 12 July, 1999. Credit: Reuters.
Last on
Sat 13 Jul 2013
21:06

GMT