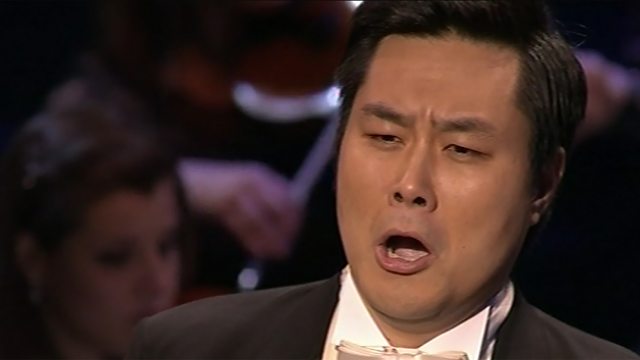 Jeongcheol Cha from South Korea, concert four
Bass-baritone Jeongcheol Cha from South Korea sings Quand la flamme de l'amour (La jolie fille de Perth) by Bizet in concert four of BBC Cardiff Singer of the World.
About the music: Ralph is apprentice to the glove maker and in love with his daughter, Catherine, who prefers the attentions of Smith, the armourer. Drunk, Ralph sings this lugubrious lament. To extinguish the flames of his unrequited love, he laughs, sings and drinks. He calls for the landlady to refill his glass, to help him forget his unhappiness.