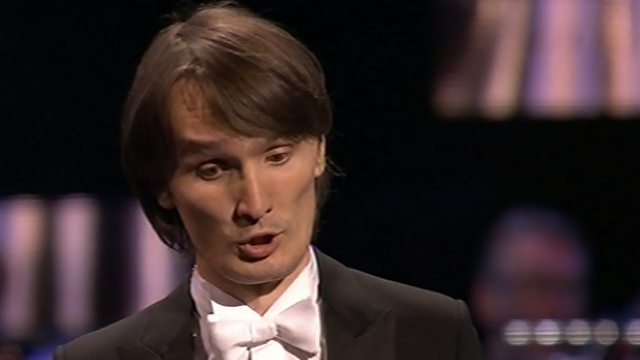 Michał Partyka from Poland, concert four
Baritone Michał Partyka from Poland sings Mein Sehnen, mein Wähnen (Die tote Stadt) by Korngold in concert four of BBC Cardiff Singer of the World.
About the music: Fritz, a pierrot, is an admirer of the heroine, Mariette, and he serenades her with Pierrot's Tanzlied (Dance Song). This is one of the best-known arias from the 1920 opera 'The Dead City'. He sings with sad yearning of the magic of the dance, how he dreams of his lost love and how the extremes of intoxication and misery are a clown's lot.