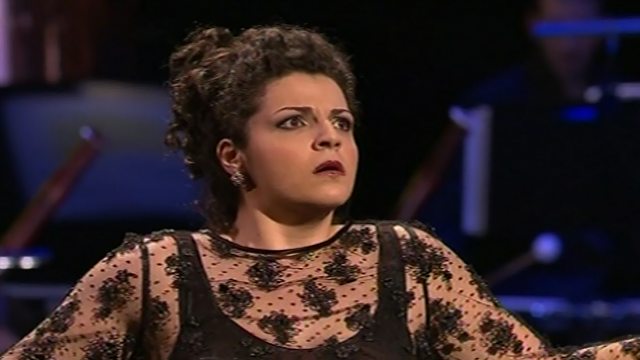 Teresa Romano from Italy, concert four
Teresa Romano from Italy sings Ritorna vincitor! (Aida) by Verdi.
About the music: Aida has learnt that her lover Radames has been chosen as the leader of the Egyptian army against the Ethiopians. But her father is the Ethiopian king, and is fighting to release her from slavery. Torn by her love for Radames and the terrible prospect of his victory, she begs the gods to pity her suffering.