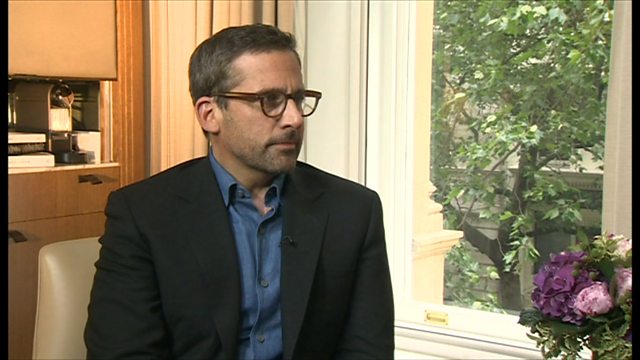 Comedy actor Steve Carell returns as despicable Gru
The actor Steve Carell is one of America's most versatile on-screen comedians, loved for his role in the US version of The Office and as Ron Burgundy's side kick in Anchorman.
Steve returns as Gru in Despicable Me 2.
He tells Charlie Stayt why he's not fond of chickens.