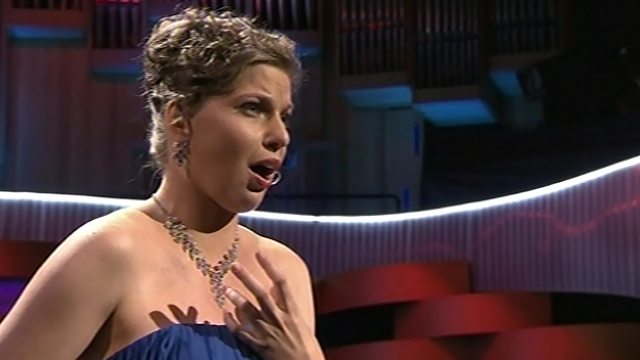 Eglė Šidlauskaitė from Lithuania, concert three
Eglė Šidlauskaitė from Lithuania sings Mon coeur s'ouvre à ta voix (Samson et Dalila) by Saint-Saëns in concert three of BBC Cardiff Singer of the World.
About the music: Dalila seduces Samson to discover the secret of his strength. She tells him that her heart awakens to the sound of his voice, and she longs for him to respond to her caresses, and intoxicate her with his love. In operatic performances, Samson joins Dalila at the end of the second verse to make it a duet.