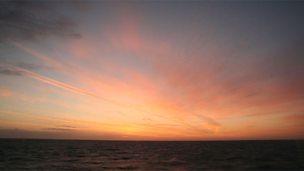 Thought for the Day - Bishop Tom Butler - 20/06/2013
Duration: 02:54
I was rather surprised to hear yesterday's news that Girlguiding UK is changing the promise that girls and volunteers make. Currently they vow to love my God and to serve my Queen and my country. In September this will change to "I promise that I will do my best to be true to myself and develop my beliefs, to serve the Queen and my community.
To be honest, I'm not too surprised that God has disappeared from the promise. The Guides want to appeal to girls of all faiths and none and that's fair enough. But it did remind me of C. S. Lewis and what he called "amiable agnostics", who view even-handedness towards all religious faiths as removing the mention of God altogether from public life. Humanists have welcomed the change with its inclusive approach and at one level I can see why, but there are different ways of inclusivity which avoid making the many people for whom religion is an important part of their life feel increasingly confused by such moves.
The promise to be true to myself and develop my beliefs sounds enlightened, though, personally, I have never been convinced by the modern fashion of leaving children to develop their beliefs in matters of religion. After all we don't leave our children to develop their beliefs in terms of road safety, we make sure that safety rules are part of their being before they're left to face alone the dangers of surviving alongside modern traffic. In a similar way, for Christians, a simple creed beginning "I believe in God" isn't a restriction on developing ones beliefs, but a secure starting point which gives a framework for living. I'm sure the simple promises of guiding or scouting serve the same purpose...
Available since: Thu 20 Jun 2013
This clip is from
Reflections from a faith perspective on issues and people in the news.