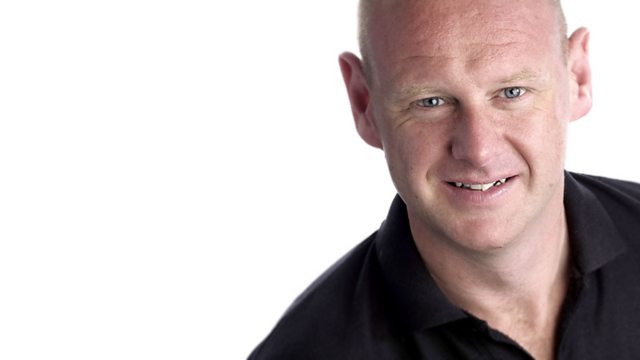 Olympic torch relay, one year on
A year on, Neil remembers the Olympic torch relay as it made its way between Bournemouth and Southampton.
And as Petersfield prepares to host a Shakespeare festival with a difference, Neil talks to the festival director Jay Green
Lena Samuels reviews another DVD. Hampshire county bowler Steve Whitehead brings us up to date with news and results from the bowls leagues, Chris Carnegy has some original and local poetry and there's a chance to help compile the A-Z playlist.
For those on the roads across the south of England, there is travel news as it happens. And a smile is promised as the weekend draws to a close.
Neil's Sunday evening programme is a mix of reviews and previews from the world of arts and culture, mixed with a selection of music that will leave you wanting more.
BBC Radio Solent offers a choice of listening on a Sunday evening.
Neil is on FM and online, The Paul Miller Soul Show is on digital radio and there's ball by ball commentary of Middlesex against Hampshire on AM.
Last on
The Olympic Torch Relay made it's way between Bournemouth and Southampton
A-Z Playlist. Parts of the body
Arms You Lonesome Tonight – Elvis Presley
Bette Davis Eyes - Kim Carnes
Chest The Way You Are – Billy Joel
Dave Dee Dozy Beaky Mitch and Titch - Leg-end of Xanadu
Elbow – First Steps
Feet Petit – Jackie Wilson
Get Back – The Beatles
Heartbreak Hotel – Elvis Presley
If I Said You Had A Beautiful Body – Bellamy Brothers
John Wayne Is Big Leggy – Haysi Fantaysi
Kneed Your Love So Bad – Fleetwood Mac
Leg Knee Go Liver – Doris Day
Mr Blue Thigh - ELO
N
O
Paper Lace – Belly Don't Be A Hero
Queen – Fat Bottomed Girls
Rosemary Clooney – My Arms Long For You
Sole Man – Sam and Dave
The Rain In Spine – From My Fair Lady
Unchain My Heart – Joe cocker
V
Wayne Fontana – Bum Bum Bum Bum Bum Bum
Xscape – The Arms of the One You Love
Y
ZZ Top - Legs