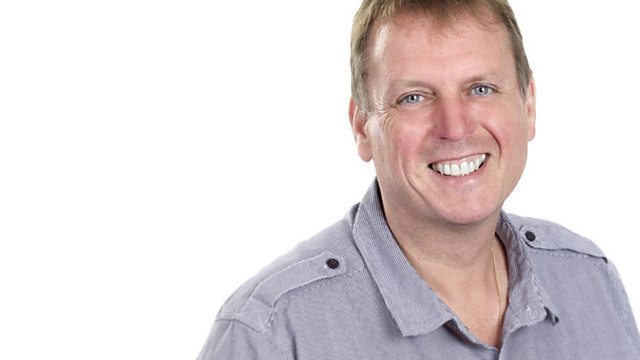 Live music from Copperwood, Alex Kumar and Judith Christie
Special guests and chart hits from the past five decades interspersed with live music and lots of fun for a Saturday morning.
Among the guests today, JG is joined by 16-year-old singer-songwriter Alex Kumar from Topsham, a former Mayoress of Bideford who's recovering from 17 years of severe M.E. and the organiser of Barnstormer - a music festival in Whiddon Down this August.
Plus we'll meet Dan Johnson - a Royal Marine Corporal Bugler who has recorded an album for two military charities following a three year battle with ill health.
Copperwood Bluegrass Band will be performing live in the 'goldfish bowl' and we'll have a chat with country star Charlie Landsborough about his new 'choirs' project.
Paul will be here with another film review in Moxham's Movies after midday, too.
Last on
Alex Kumar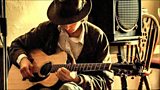 Alex Kumar is a 16-year old singer and guitarist who has been performing regularly around Exeter and Devon for over a year now.
He taught himself to play guitar over the past four years, initially in the style of folk revivalists like Paul Simon and Bob Dylan, and later drawing further influences from older American folk & blues artists such as Robert Johnson and Leadbelly.
Alex uses intricate acoustic guitar-playing combined with a distinctive singing-style to deliver his own arrangements of traditional ballads and dirges, select interpretations of the work of folk and blues artists of the '30s and '60s, as well as an ever-growing number of self-penned songs.
We'll meet him and hear him perform on today's show.
Click
HERE
for Alex's Facebook page.
Judith Christie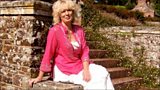 When she was just 27, Judith became Mayoress of Bideford.
Now she's recovering from 17 years of severe M.E.
She was in a wheelchair and intolerant of light and sound and virturally unable to see, speak or listen.
Four years ago Judith started her recovery and now - "at the ripe old age of 54" - she's starting life anew.
Judith will be sharing her story and performing for us today. "I believe my music is different because I was not able to listen to any for so long," she says, "therefore my musical influences are minimal."
You can find out more about Judith on
her website
.
Copperwood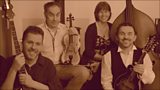 Copperwood are from North Devon.
With Brian on Fiddle, Jenny on double bass, Ian on Banjo, and Lee on mandolin and vocal, they play a mixture of cover versions and original material.
They say they are on the "mellow end of the bluegrass spectrum".
Devonish mellow blend!
They'll be taking over the 'goldfish bowl' for today's show.
Copperwood's Facebook Page
Charlie Landsborough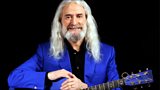 We'll hear from country music star
Charlie Landsborough
.
He'll be telling us about a new choir challenge he's organising to support Children in Need.
JG will be chatting to Charlie in the first hour of today's show.
Dan Johnson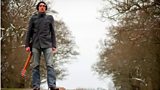 Dan Johnson is currently going through a medical discharge from the Royal Marine Band Service after a three year battle with ill health.
He was a Corporal Bugler who served two tours of Afghanistan during his 13 years service.
He has just recorded an album entitled "Loyalty (Honour Our Own)" in support of two military charities; The Royal Marines Association and Combat Stress.
The album was recorded at his Plymouth home and everything on it was played and written by Dan.
We'll hear his story - and some of his songs - on today's show.
Dan's
Facebook
page.
Barnaby Green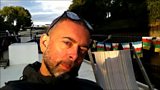 Barnaby Green is a music graduate, pianist, drummer, accordionist and teacher.
He also composes music for TV and Films and is the organiser of
Barnstormer
- a music festival planned for Whiddon Down in August.
He'll be joining us on today's show to tell us more.
AB4B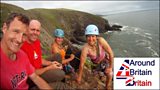 It's our fortnightly catch up with the two Devon couples who are currently trying to make their way around the coast of Britain - two paddling in kayaks, two cleaning beaches along the way.
The journey has certainly been challenging over the past few weeks, we'll find out how they're getting on today.
They have a
Facebook
page - and you can follow them on
Twitter
too.
We'll speak to them in the first hour of today's show.
Moxham's Movies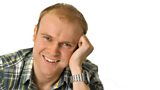 BBC Radio Devon's resident film critic Paul Moxham joins us each week to share his views on some of the week's new releases.

Curtain's up on Moxham's Movies after midday.